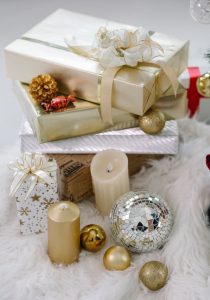 The holiday season is here! Your to-do list is probably overflowing with planning, and shopping, and celebrating. And carpet cleaning might be the last thing on your mind right now. But before you deck the halls or hang the stockings, we encourage you to make an appointment to have your carpets, floors, rugs, and upholstery professionally cleaned. Family and friends will soon be gathering for the holidays. But, even if it's a small gathering, there are several reasons not to delay a holiday deep clean.
Health
The fibers in your carpets, rugs, window treatments, and upholstery can trap a variety of airborne pollutants, allergens, toxins, and bacteria. While regular vacuuming can help reduce their accumulation, it can't remove them as thoroughly as a professional carpet cleaning. We all have a heightened awareness of health right now. A deep cleaning will remove dirt and toxins, improve the air quality, and reduce anxiety.
Odors
During the holidays, you want your home to smell of freshly baked treats and balsam fir; not your kiddos spilled milk or your puppy's latest accident. You might think you cleaned up the messes well, but there's always a lingering smell until the area is thoroughly and professionally cleaned.
Stubborn Stains
You're putting a lot of thought and effort into creating a gathering everyone enjoys and appreciates. Don't let stains and ground-in dirt take center stage. The Rugsies stain removal experts will use all their know-how and specially-designed keep guests focused on your beautiful setting, not your stained carpets. The holidays can be a bit overwhelming, especially if you're hosting a gathering. Don't let the cleaning prevent you from enjoying this joyous time of year. Contact Rugsies today to schedule an appointment.