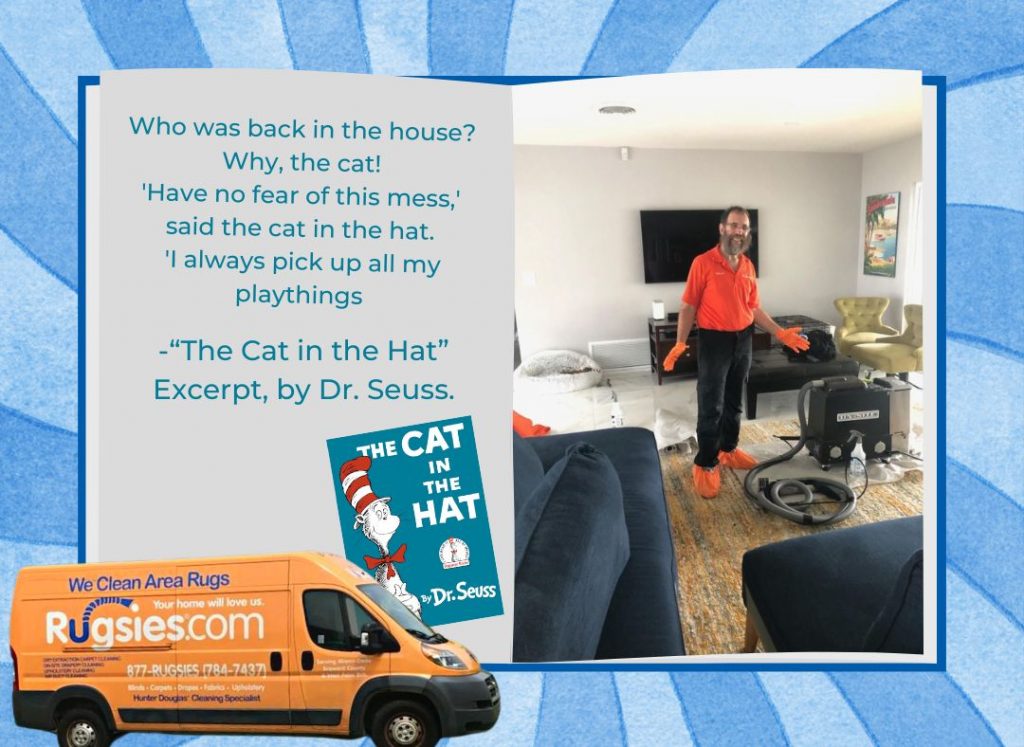 The Cat in the Hat is a mischievous character who creates chaos and mess wherever he goes, but he also values cleaning up his mess and making things right again. He's right– it is essential to maintain a clean and organized home and workplace. For almost 20 years, we've use our very own 'Thing 1'—Tools, and 'Thing 2' – Expertise, to keep client spaces in tip-top shape. Now, let's start from the beginning and work our way down through our 5 key service areas.
Air Duct Cleaning
Regular air duct maintenance offers improved indoor air quality at your home or office. Air ducts accumulate dust, dirt, pollen, and other contaminants over time, which can circulate throughout your space and cause allergies, respiratory issues, and other health problems. By removing these harmful pollutants, air duct cleaning can help you breathe easier and promote a healthier environment. We use Rotobrush aiR+ equipment to scrub walls and eliminate settled dust, spores, and particles.
Drapery & Window Treatment Cleaning
We care for all types of window treatments, from luxurious curtains and delicate sheers to structured blinds and heavy blackouts. Our process allows us to clean them right from where they hang – no cumbersome removal and re-installment. Plus, our eco-friendly solvents guarantee fabrics remain as fresh and gentle as the environment itself. Our exceptional results have even earned us the status of preferred cleaner for Hunter Douglas.
Upholstery Cleaning
At Rugsies, we aim to clean every fabric surface, whether it's sofas, chairs, mattresses, pool tables, lampshades, or any other upholstered pieces you may have. Our services include deep cleaning, stain removal, and fabric protection, all done through eco-friendly processes that prioritize minimal drying time and maximum green protection and safety.
Tile & Grout Cleaning
At Rugsies, we offer comprehensive services that cover every nook and cranny of your space, including your tile and grout. Using our preferred HOST equipment, we gently work eco-friendly solutions into even the hardest-to-reach crevices to effectively eliminate dirt and stains and polish surfaces as we go. Our approach results in impeccably clean and environmentally safe spaces.
Rug & Carpet Cleaning
As our name reflects, our expertise lies in area rugs and wall-to-wall carpeting. We utilize the HOST Dry Extraction Cleaning System to dissolve and absorb soil, leaving your walking surfaces soft and clean. And because our eco-friendly process requires minimal liquid, your carpets are nearly instantaneously dry. Our cleaning services are also ideal for delicate pieces, including handmade, Persian, Oriental, and silk area rugs.
At Rugsies, we are committed to providing environmentally-friendly services and solutions while using an approach that ensures the ultimate convenience for our clients and their families. Contact us today.